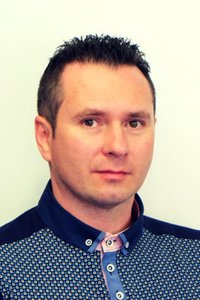 My name is Jan Bucko. I am a certified Reiki and energy therapist. In my work, I use only pure spiritual energy that helps at different levels and has many effective benefits.
My Mission:
I am convinced that each of us has the ability to self-heal, and my mission is to give this precious gift to you, to awaken you and teach you to use it in real life so that you can gain health and quality of life, understand the true meaning of the human being and find peace in the soul.
There are only three simple things to do:
Wake-up   – open your eyes and accept that the world can be different and better.
Openness  – be open to new information and facts.
Humility    – to work on yourself, be humble and disciplined during the process of change.

If you have physical, psychological or emotional concerns, make your appointment today for one of the holistic therapies:
My Qualifications:
Reiki 1  –  Reiki 2  –  Reiki Professional Practitioner 
Angel Healing Diploma  –  Spiritual School Arcane
My Memberships:
Reiki Federation Ireland – Professional Membership